27: Mrs Doubtfire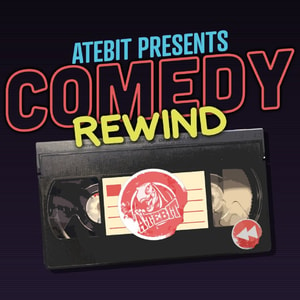 ATEBIT's Sammy Deedge and Andrew Natoli from the Inconsolables podcast join Jono Pech to revisit 1993 family comedy Mrs Doubtfire, starring Robin Williams and Sally Field.
Join the conversation on Twitter with: @ JonoHimself, @ SammyDeedge, @ Kalgar
Become an ATEBIT Patron to support this podcast.
Powered by Audio-Technica.
Check out our podcasting host, Pinecast. Start your own podcast for free, no credit card required, forever. If you decide to upgrade, use coupon code r-f44d1d for 40% off for 4 months, and support Comedy Rewind.